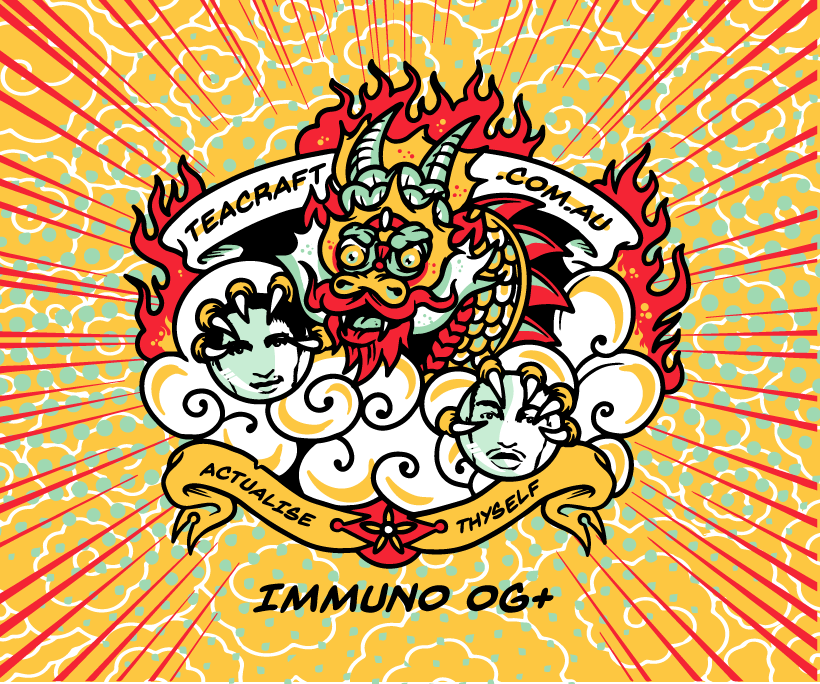 It's wild out there and we're motivated to do what we can to help. After thoughtful consultation with Tjok Gde Kerthyasa of the world renowned holistic health practice Tirtausada, we've come up with a new range to include ingredients which studies have found to pertain antiviral and immunity supporting properties.
This new range features old favourites such as the respiratory system inspired, Inhale Exhale, and the new & improved Chicory "Chai". But the heart of the range lies within our new herbs and blends:

Oz-Aid: Our newest blend, harnessing the power of Aussie herbs which some studies have found to assist the respiratory system and strengthen immunity.
Turmeric Latte: Our take on the traditional "Haldi Doodh" with organic turmeric, ginger & cinnamon. This blend is as helpful as it is warming.

Hyssop: It's called "holy herb" for a reason. Used traditionally as a respiratory and digestive aid.
Eucalyptus: The bouquet of gum leaves will transport you to the outback - read the studies on eculapyt's antimicrobial and immunity-supportive properties.
Reishi: Take your brews and broths further with this powdered mushroom. Studies on reishi have found the herb to have antiviral and immunity-supportive properties.