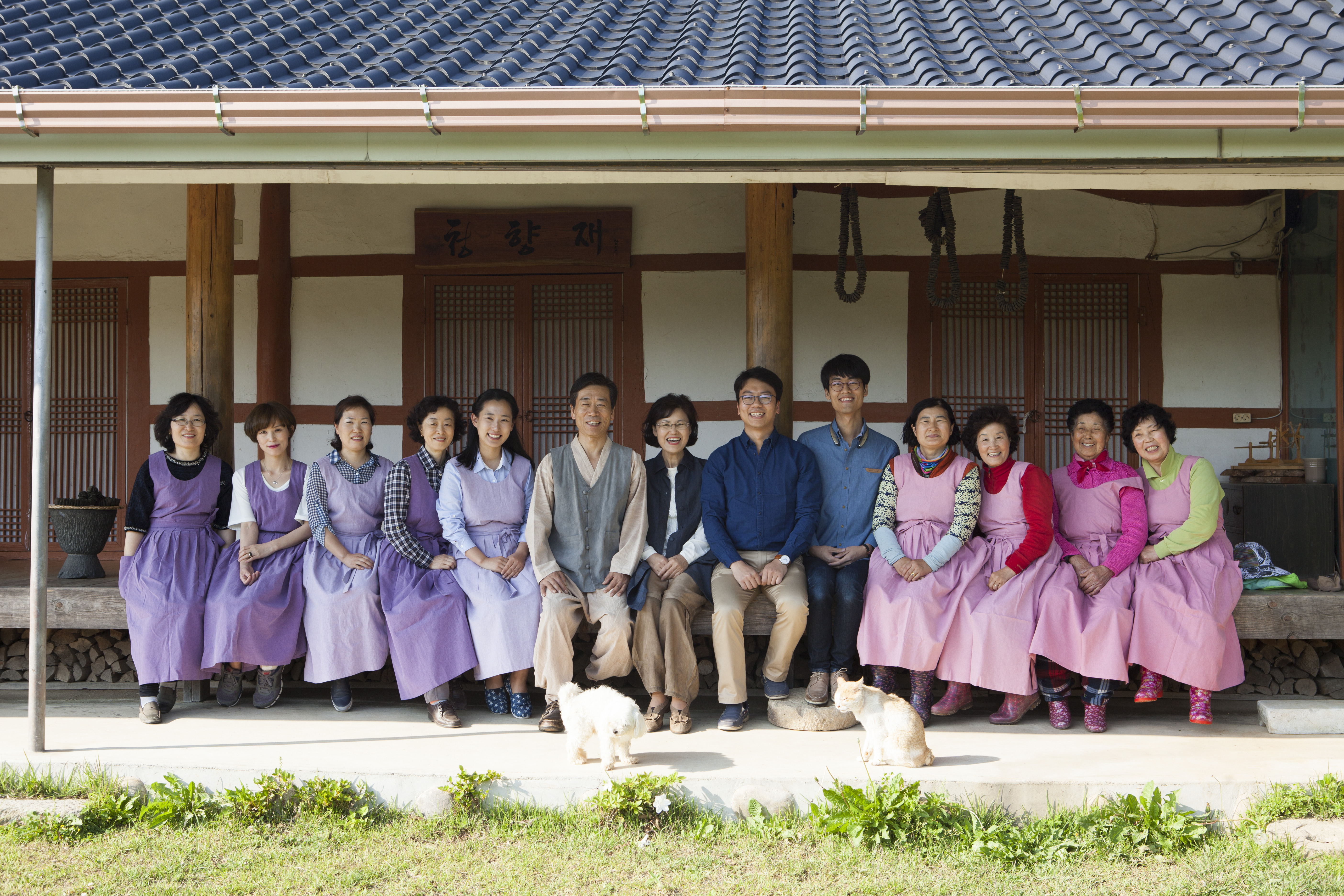 Bohyang Fam
Fifth-gen tea custodian Junyong Choi (centre right, dark blue) is the new wave.
He spearheads the movement of Korean tea culture back to being organic, quality-focussed and export ready. His devotion to tea culture goes further than most, extending to having expert potter Mr Seonghil Hong working with him in tandem to ensure teawares are made commensurable to the various tea types being produced and vice-versa. Junyong speaks the language of the millennial generation world-wide. In every which way he is the modern day renaissance man, reviving and advocating the ways of the artisan but not forgetting to have a good time while doing so. He tours the world to spread good mirth and knowledge about their plantation, Bohyang.
Junyong's dad and current Bohyang president Yeonggi (centre left, grey vest) on the other hand, is the classical innovator. He was the first to infuse gold into tea growing for the purposes of increasing antioxidants and other health benefits. In 2015, this innovation led Bohyang to be awarded the President's Prize for their contribution to national agricultural and industrial development.
Whilst the male Chois are busy setting a way forward, it's quickly apparent on first visit to their plantation that it is the matriarch that runs the house. Junyong's mum Seungseon (centre) makes sure that tradition is kept alive and well. Before making tea, she still instructs staff to massage each others' shoulders to loosen up and to foster a convivial atmosphere. She regularly teaches Korean tea ceremony classes to school students with painstaking care, going over steps repeatedly ensuring the kids don't skip any details. And that's for kids outside of her family. It seems in her view, her own Junyong still has some way to go to appease her level of meticulousness. "I still can't tell you much about how our tteok cha (compressed coin tea) is made because mum keeps the recipe a secret, she locks the door so I can't see how it's done! Grandma is the same with the yellow tea recipe." says the incoming company CEO.
The Choi's forefathers started Bohyang back in 1937, and each generation has made unique contributions since. We wait with bated breath to see what Junyong has installed for us next.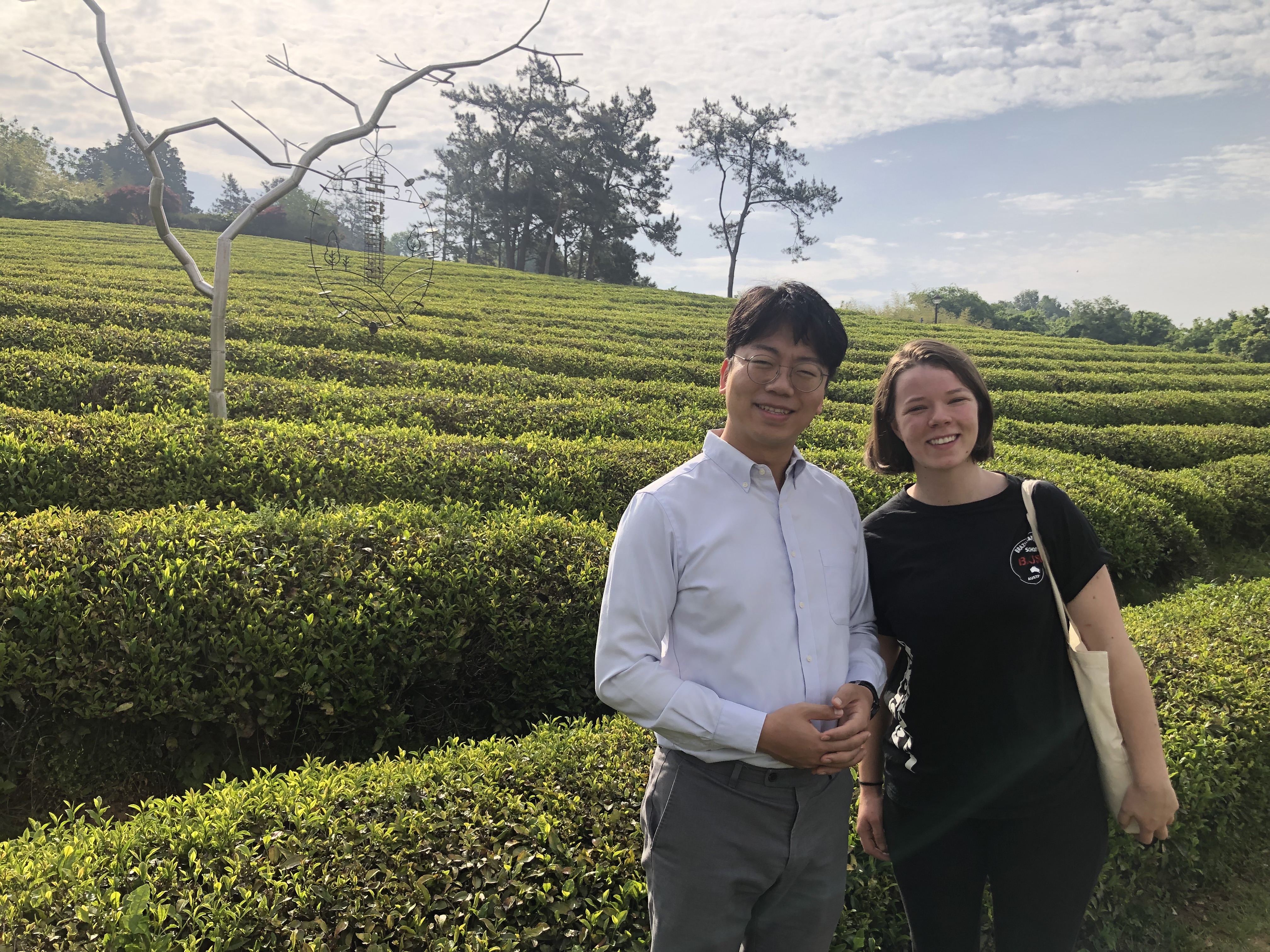 Junyong Choi and Bridget during our May 2019 visit